While working out, it can be very easy to injure yourself. Remember, some of the equipment you get at the gym is quite heavy. One wrong move or poor technique will have you in a hospital bed. This is where protective clothing comes in.
Wrist and hand wraps are exactly as they claim, coverings for your wrists and arms. When working out, you will use your arms a great deal. This exposes them to risks in the course of exercising. So you're going to need to protect them.
There are a couple of good wrists and hand wraps on Amazon you can buy right now. Read on to find out more about them.
Everlast Pro Style Hand Wrap
The Everlast hand wraps offer a breathable and easily washable material for gym goers. Its nylon-polyester blend means that this wrap will provide the necessary comfort while you work out your muscles. It is important to be comfortable while working out.
Hawk Boxing Kickboxing Protector Hand Wrap
The Hawk Boxing wraps provide excellent comfortability to users, especially those training for MMA and Boxing gigs.
It is extra-long, has a Velcro closing and is made of 100% cotton material. It is easily washable and comes with a 1-year warranty. Overall an excellent addition to any serious gym-goer's wardrobe.
Sanabul Boxing Hand Wraps
As the name goes, this type of glove is tailored to suit boxers. Even so, other kinds of pro fighters will still find them ideal for training e.g. MMA and Kickboxing.
This product is made of polyester. This means the material easily stretches and has a snug fit around your hands. It is also easy to wash and breathable while enclosing your hand.
You can get Sanabul Boxing and wraps in different colors to match your gym wear.
SIMARI Workout Gloves
Using a backless design on the SIMARI's means that your hands will remain dry as you work out. The Lycra material at the back adds to allowing your hands to breathe. It is also light and doesn't add unnecessary resistance as you are working out.
These gloves have excellent wrist support that ensures you do not encounter any injury such as a sprain to your hands while exercising.
Their design is pretty simple. Wearing them and removing them is a straightforward affair. They are suited to people of all ages and gender.
RDX Boxing Protector Bandages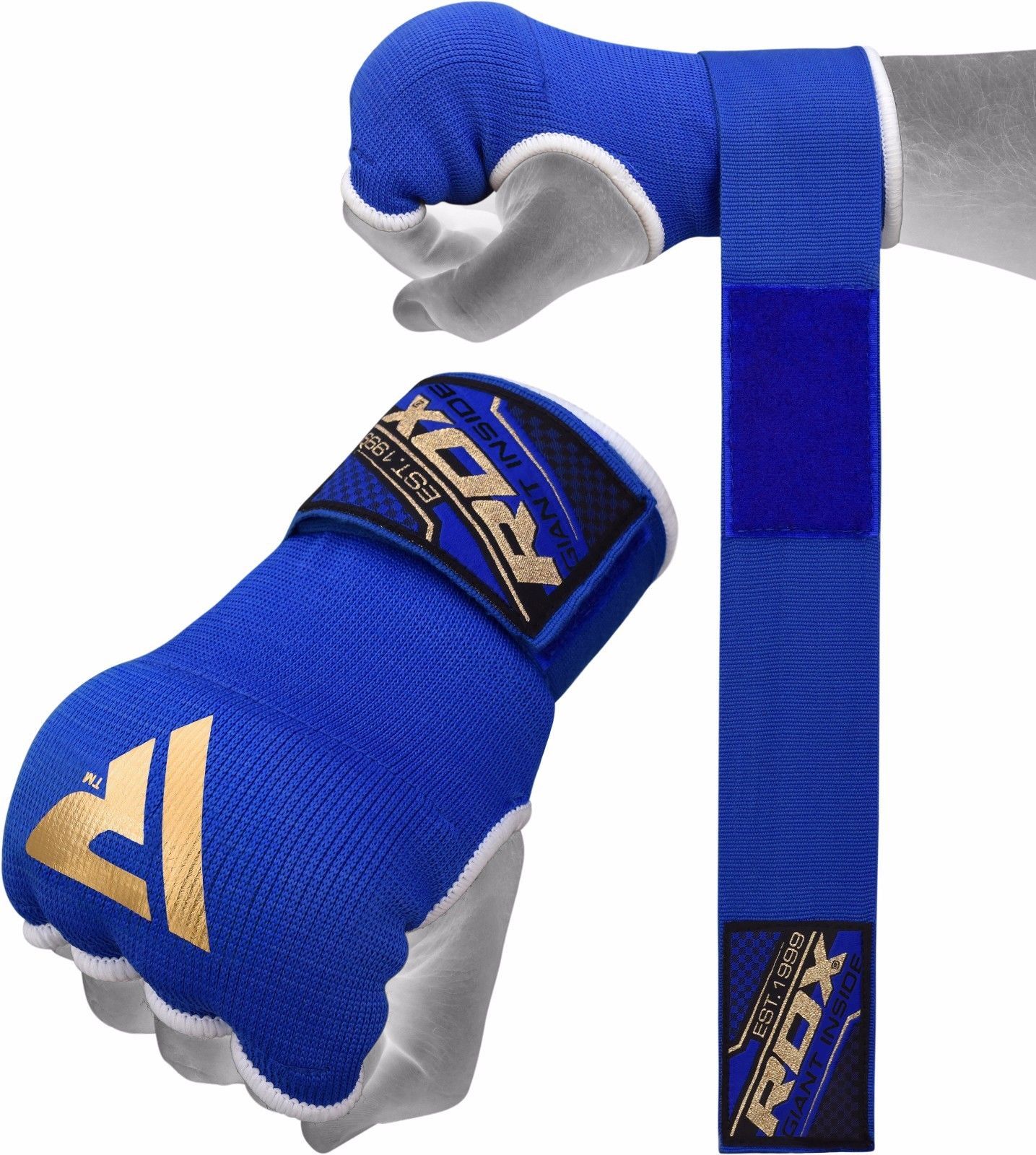 RDX's product caters to your comfort as you work out. The padded design targets your knuckles' region for extra comfort. It also includes carbon fiber woven within it to provide a better training experience as well as durability. It won't tear or split during your exercises.
Thermoregulation technology is also added to the product to ensure you will not be bothered by sweat.
Well, there you have it. Some of the best wrist and hand wraps on Amazon. Are you ready for a comfortable workout experience? Then check out these offerings. For other great workout products, check out the rest of my blog and get fit.