Choosing the best arm machine might be one of those Fitness things in life that you will have to partake in. Having a strong upper body not only increases your muscle mass overall but makes you feel great.
Arm machines work on, you guessed it, your arms. It is up to you to utilize this machine effectively in order to attain good results. Compared to other fitness equipment which targets your whole body for exercise, these products target a specific area of your body for coordinated results. Thus, here are the 4 best arm machines which you should try…
Lifeline Multi-Use Shoulder Pulley
This is your Arm machine by Lifeline that will never let you down at any one given point. This product's design increases your general body flexibility, especially around the shoulder area. This arm machine will always safely rehab your shoulders and rotator cuff injuries. With Lifeline Multi-use Shoulder Pulley you will be able to stretch more on your upper body muscles which will, in turn, improve circulation. It has a multi-use rotating cushion handles to enhance comfort and convenience. This Lifeline Multi-use Shoulder Pulley has the best grip-all ball meant for safe, fast rope length adjustment.
Core Prodigy Python Power Twister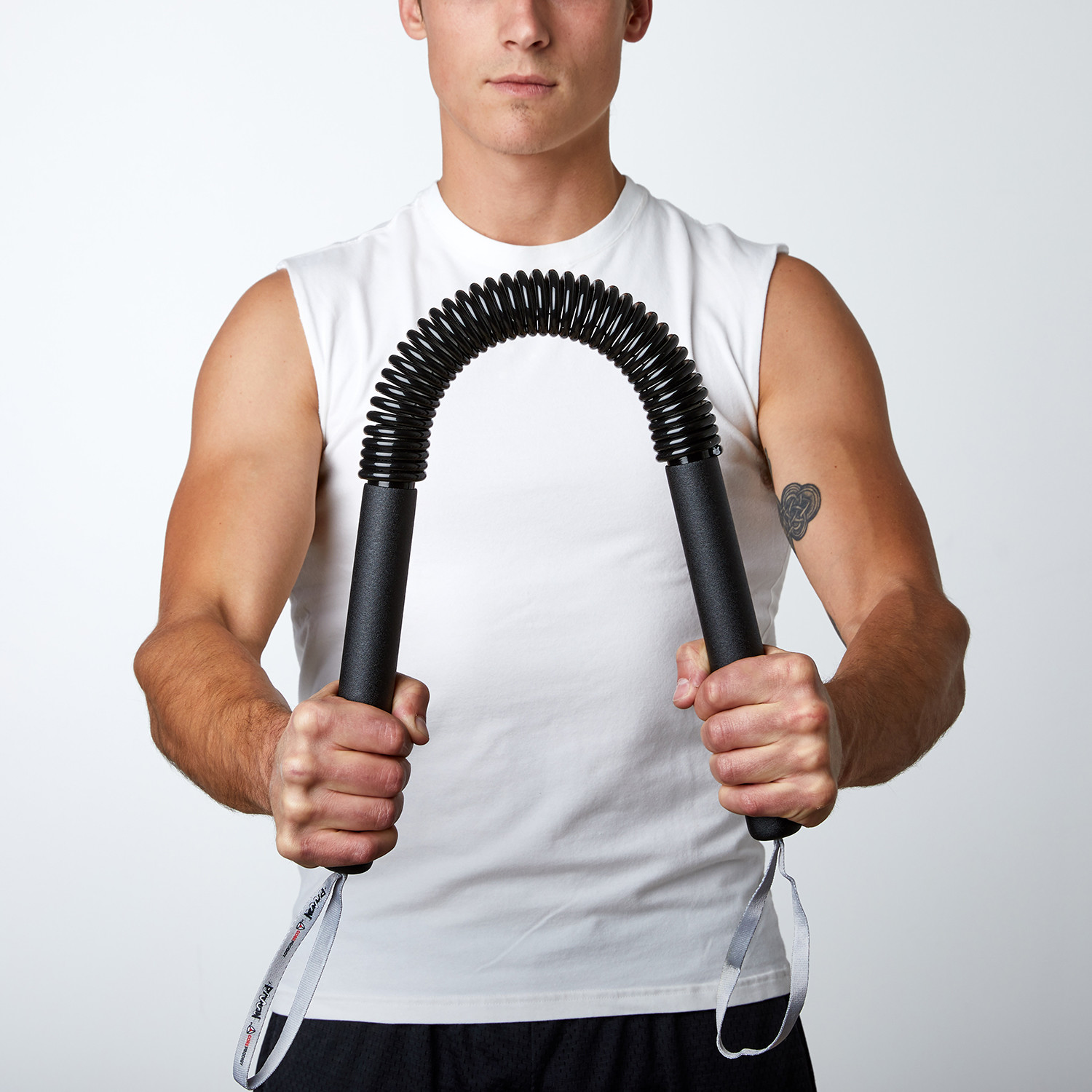 This is one of the finest chest exercisers by Core Prodigy you will get in the market. This product's patent-pending fairly long handle design allows you to increase or decrease the resistance level. Essentially, a wider grip has somewhat less resistance while a close grip has more resistance. Core Prodigy Python Power Twister is made of carbon steel, high-grade steel, and a rubber grip handle. In addition, this arm machine has multiple resistance levels ranging from 40-100lbs (18-45kgs). This product strengthens your chest, shoulders, hand grip, and biceps.
Sportneer Wrist Strengthener Forearm Exerciser
This wrist exercise design targets and boosts your strength, speed, and power in your fingers, wrist, and forearms. It has a minimum tension of about 8kg which is ideal for most sportsmen, athletes, and fitness lovers alike. The good thing about this Sportneer Wrist Strengthener Forearm Exerciser is that it has an adjustable stabilizer with instructions included that help you to perform regular and reverse wrist curls. Sportneer Wrist Strengthener Forearm Exerciser is made of heavy-duty carbon steel springs with thick foam stabilizer padding to offer you extra comfort. Its light weight and portability nature enable you to take it with you wherever you go.
Fitness Reality 810XLT Super Max Power Cage
Fitness Reality has produced this strength training machine specifically target and improve your upper body muscle strength. With this arm machine, you stand a better chance to improve you're your upper body muscles in areas such as the upper back, shoulders, biceps, and triceps. This strength training power cage has a high and low pulley system, high tensile strength nylon coated cable among other essential components which are meant to keep this machine functional and of great benefit to the user. Height should not be a worry to you as this arm machine offers you an adjustable component to make height variations.
The above products are great tools for beginners and advanced fitness lovers alike. Try these out and put your upper body strength to the test.